The Raw Pet Food Supplies goal is to restore the natural diet your pet in which he or she consumes in the wild.  Healthy, 100% certified meats including Beef, Lamb, Chicken, Turkey, Fish, Rabbit and more with no other gains or additives. Our products are all locally sourced from our local butchers and farms. Visit our online store for more.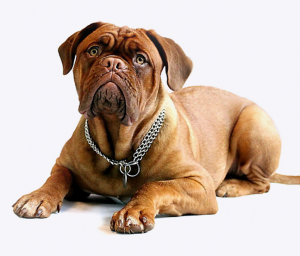 We strive on helping pets live healthier, natural and happier.  Restore your animals diet the right way.


Raw Pet Food Supplies provides only 100% certified farm fresh meats for our raw pet foods guaranteed!

Our pet food is great for your pets and also great on the pockets!  See how much you can save with a natural diet.

Your pet will love this!  Pet's go wild for our pet food.  Show your pet love with our delicious pet food menu items.
Why Pet Owners Choose Us
Raw Pet Food Supplies owner Robyn Craig started this company simply to feed her own, friends and families pets a health, fresh, raw food diet without the fillers and by products, the way nature attended.
We only provide 100% natural foods for the diet your pet desires. Giving your dog or cat what they would eat in it's natural habitat. All of our products are certified with no additives.
Current Best Selling Products
Testimonials
What People Say About Us
Really Supports Local Breeders
Finally a local supplier! Easy to deal with and really supports local breeders
Richard Tarrington
Customer
Excellent Quality Meat Sourced From The Very Best!
So happy to have this gem 5min from my home! Excellent quality meat sourced from the very best! Fantastic customer service and great prices!
Kim Green
Customer
Great Raw Food, Wonderful Service
Love this place! Great raw food, wonderful service and amazing prices all local!
Bri Crossen
Customer
I'd Recommend Raw Pet Food Supplies Any Day!!
Such a great place to go to buy raw. Friendly and very knowledgeable of what to feed you dog!! I'd recommend raw pet food supplies any day!!
Shannon Webb
Customer
Knowledge Is Amazing And Her Products Outstanding
I have known robin since I moved here 3 years ago I have 4 of my own plus foster her knowledge is amazing and her products outstanding I would never go anywhere else.
Debbie Verschuren
Customer
The Only Place I Go To
The only place I go to for Raw Pet Food! Amazing deals as well.
Chris Craig
Customer
Awesome Place
Awesome place good prices and good people
Chris Clarke
Customer
My Dog Is So Healthy!!
I have been going to Robyn for about 2 yrs and my dog is so healthy!! No dental issues and a lovely soft coat! Robyn is also a bundle full of knowledge and very helpful.
Sue Finistauri
Customer
Helpful And Knowledgeable
Awesome…fresh…healthy raw! Robyn is a gem. Helpful and knowledgeable with a true passion for healthy raw fed pups!
Janet Buntin-Henson
Customer
So Helpful Great Prices
Stopped there today. So helpful great prices and lovely lady. Will be making regular visits.
Janet Hughes
Customer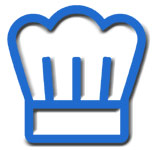 All natural 100% certified raw dog food by Raw Pet Food Supplies. Meats from the butcher to your home, to provide your dog with the food in which it naturally eats.